We know how much everyone loves talking about rules. Most people can't wait to flip through the newest Apple terms of use. "Awesome another iTunes update – yes I agree you can have my first born child".
To help out our new users we've pulled together a quick summary of the most important 'Dos' and 'Don'ts' on planet Volte.
User behaviour – don't go outside The Volte family
You are not permitted to encourage any other user to transact or message you off The Volte site. This includes messaging your email, Facebook, Instagram or other social media profiles, telephone number or any other contact mechanism. The Volte wants to make dress rental accessible for everyone and part of that is through our low fees. If users execute outside our platform we cannot justify charging such small fees. In addition – it's not a good idea for borrowers or lenders. We have an Australia based customer service team who are always here to help 24/7 for dress emergencies. In addition, you will not have the safety of our secure payment gateway or ID verification.
Unfortunately if borrowers or lenders are found to have violated this term they will be banned from The Volte (sad).
Lenders warrant their item is cleaned and undamaged 
Obviously – right! No one wants to smell cigarette smoke or wear a ripped dress to their big event. Borrowers are usually hiring for an event that they care a lot about – a wedding, a ball, a possible run in with an ex. Small wear and tear is all fine – just make sure you tell the Borrower when they request it.
Borrowers – be kind to your rented designer item
While Lenders want Borrowers to feel good and wear their item as their own, Lenders also care a great deal about the items they list on the platform. Some of the items are special purchases that aren't worn often but carry sentimental value. So when you're about to break dance and do the worm in your rented $3000 sequinned Alex Perry perhaps reconsider. (Please note that the author is actually a massive fan of the worm and thinks it should make a comeback. Perhaps consider hiring a playsuit if this is in your dance moves arsenal.)
No Mean Girls (or Guys)
Please treat all other users and our lovely customer service team respectfully. Bad behaviour will not be tolerated. We are a Regina George free zone.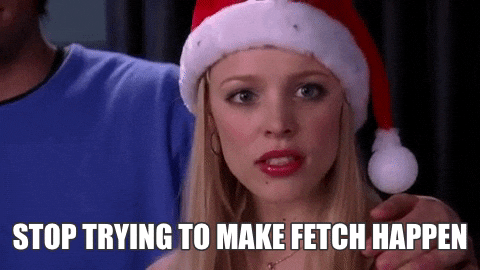 No Orange is the New Black
No stealing, no fraud, no anti-money laundering, no kidnapping, no drug dealing – just don't break the law. We aren't cool with that.
You can find further information and detail about our Terms at http://www.thevolte.com
Please email us if you have any questions or concerns at support@thevolte.com